By Date:
Campus news
A bronze statue of Dr Sun Yat-sen was unveiled in a ceremony on 17 December 2010. Erected in the open space next to the Pavilion After the Rain, the 3.3-metre statue was donated by Dr Lily Sun Sui-fong, President of the Sun Yat-sen Foundation for Peace and Education to commemorate her late grandfather and the 100th Anniversary of the 1911 Xinhai Revolution next year. Deputy Council Chairman Ms Sophia Kao said at the ceremony that she hoped students would look up to Dr Sun as a role model.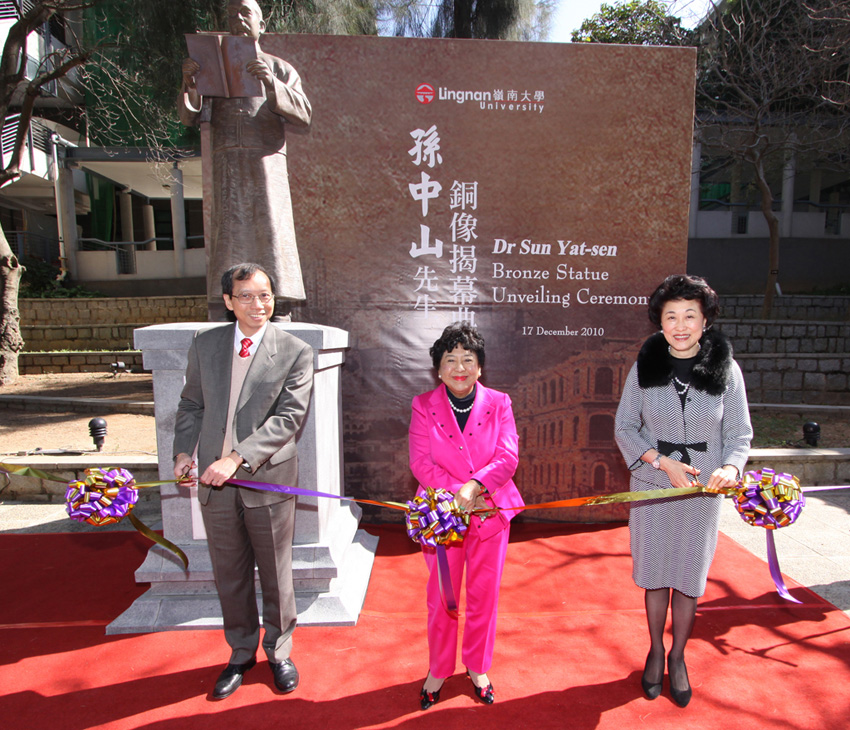 (From left) President Chan Yuk-Shee, Dr Lily Sun Sui-fong
and Ms Sophia Kao officiating at the Dr Sun Yat-sen
bronze statue unveiling ceremony.