By Date:
Campus news
The long cold winter Hong Kong just went through set a perfect backdrop for Lingnan's Green Festival held between 26 February and 9 March this year. The Festival was a highlight of the University's Green Campus Programme. Climate change, which impacts our daily life extensively, was picked as the theme of the Programme this year.
Green Festival Fun Day was held on a warm 26 February. There were games, an exhibition and a talk entitled 'Live your life green and organic' given by Produce Green Foundation. Featuring this year's event was a solar-powered model car contest designed for participation by Green Ambassadors of the University. A 'car show' was put up for the winning models which were selected based on criteria such as innovativeness and appearance, environmental messages conveyed, and the use of environmentally friendly materials. Chief Coach of Education without Frontier Mr Lucas Lau gave a demonstration on the making of solar-powered model cars. Two talks, themed on the phenomena of salt tide and issues related to climate change, were organised later in March.
Lingnan's Green Campus Programme was started in 2008/09 with sponsorship by Hang Seng Bank.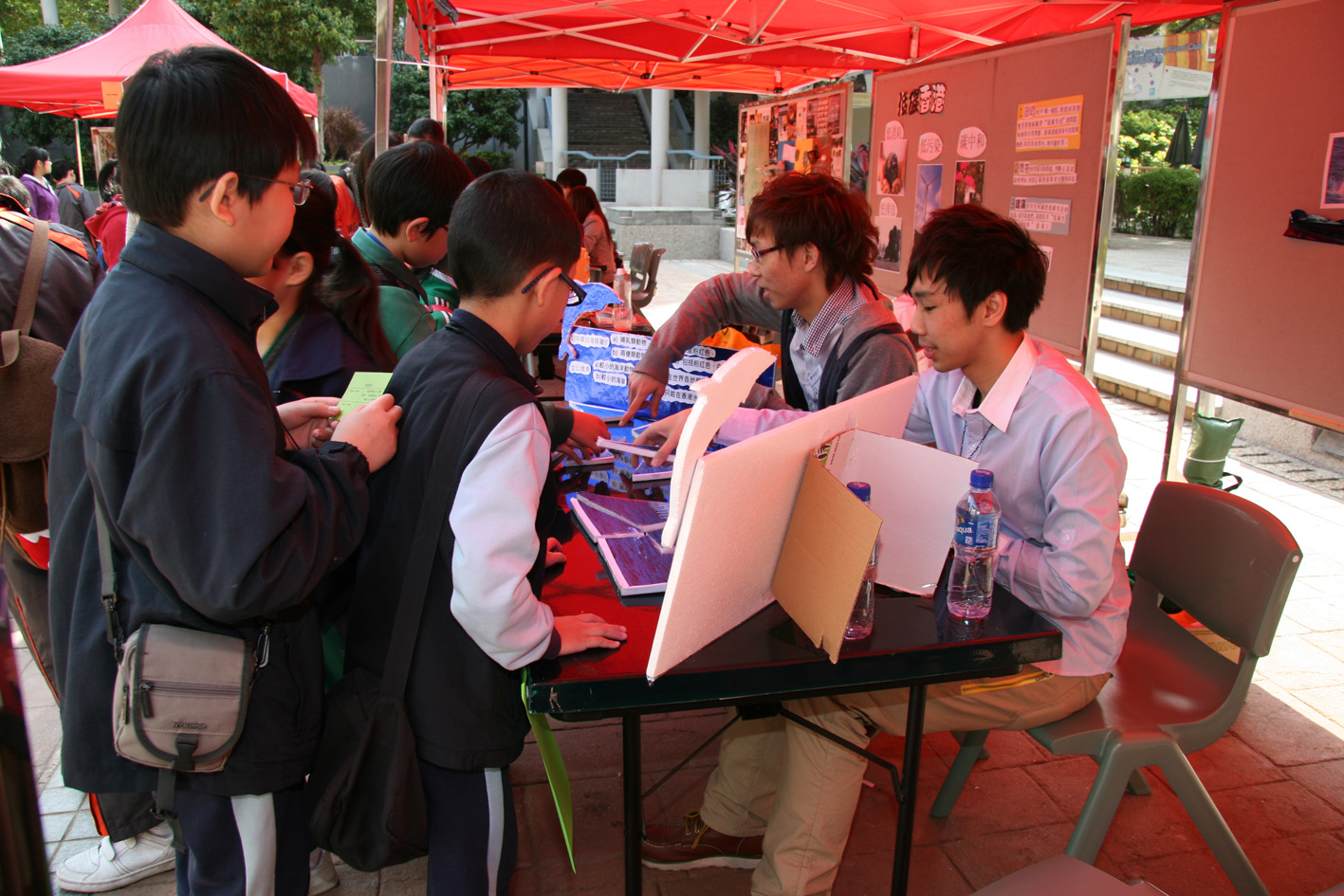 A variety of activities were organised to enhance the public
awareness of environmental protection.