By Date:
Campus news
The inauguration ceremony of the first committee of Lingnan University's Wofoo Leaders' Network was held on 19 April 2011. Officiating at the ceremony were Mr Joseph Lee, President of Wofoo Social Enterprises and Prof Chan Yuk-Shee, President of the University.
The first committee comprises 13 Lingnan students and most of them have joined the "Wofoo Leadership Network Series / Seed Leadership Program ─ Service-Learning Stars of Lingnan" and a service-learning trip to Yunnan. They will help promote civic responsibility to build a caring society.
Wofoo Social Enterprises aims at enhancing students' leadership skills and sense of civic responsibility to build a harmonious society. It has supported the University's Office of Service-Learning in organising activities in the past two years. The group has made a generous donation this year to fund the operation of Lingnan University's Wofoo Leaders' Network in the coming five years, which will be used for supporting students' participation in internships, international conferences and service projects.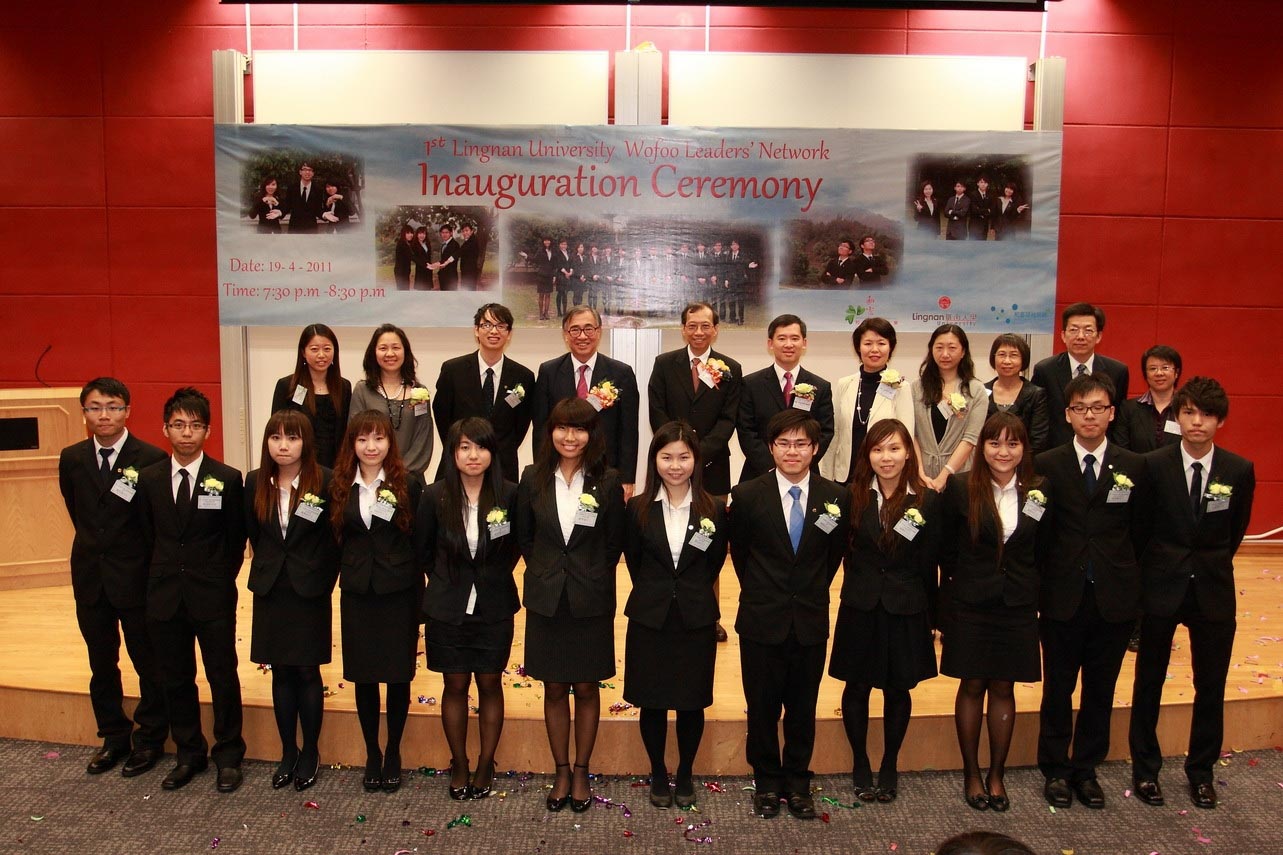 (4th left, back row) Mr Joseph Lee and Prof Chan Yuk-
Shee at the ceremony.