By Date:
Campus news
In recognition of the enthusiastic participation of eleven Green Ambassadors in the "Green Ambassador Scheme" under the "Lingnan University Green Campus Programme 2010-11", an award presentation ceremony was held on 19 April 2011. Following the ceremony, an open lecture entitled "Ecological protection and economic development in Hong Kong" was delivered by Dr Man Chi-sum, Chief Executive Officer of Green Power.
The Green Ambassador Scheme, one of the highlights under the Green Campus Programme 2010-11, was launched to nurture a group of green supporters on campus to help promote environmental protection. Apart from seminars, field trips and community projects, the Green Ambassadors also participated in a Solar Energy Model Car Competition in January 2011. Awarded with certificates at the ceremony, the 11 Green Ambassadors will join an eco-tour to Singapore in May to observe the waste recovery system and eco-protection measures there.
Launched in 2008, Lingnan University's Green Campus Programme aims at raising the environmental protection awareness of university teachers and students, and promoting a green lifestyle.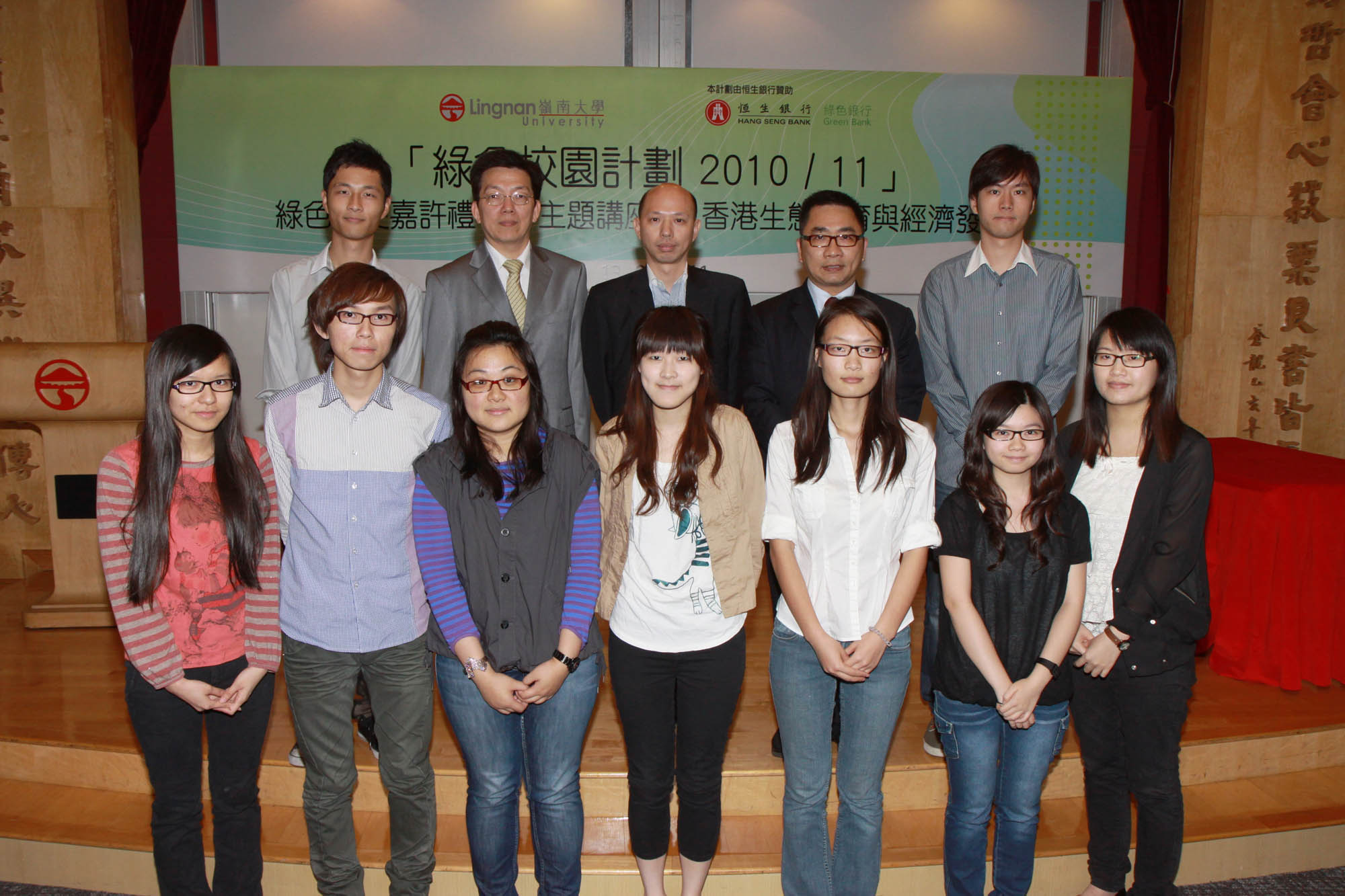 Dr Man Chi-sum (middle, back row), Dean of Students Prof Lee Hung-kai
(2nd right, back row) and green ambassadors at the award presentation ceremony.