By Date:
Campus news
Despite their dissatisfaction with the overall administration of public policy, the quality of public healthcare services, and other social problems, Hong Kong people are generally happier than last year, with the happiness index reaching 71.3, the second highest since 2005, according to the latest Hong Kong Happiness Index Survey.
Young people aged below 30 scored the highest happiness index since 2005 at 71.5. They are also the group that find the statement "It is very meaningful to live in this world" most agreeable. Females reported a record-high happiness index of 73.6, which is far above the males' at 67.9.
The Survey was conducted by the Centre for Public Policy Studies of Lingnan University. Announced in a press conference on 13 December, the survey results were extensively reported by the local media and are available at http://www.ln.edu.hk/news/20111213/annualhappinessindex2011.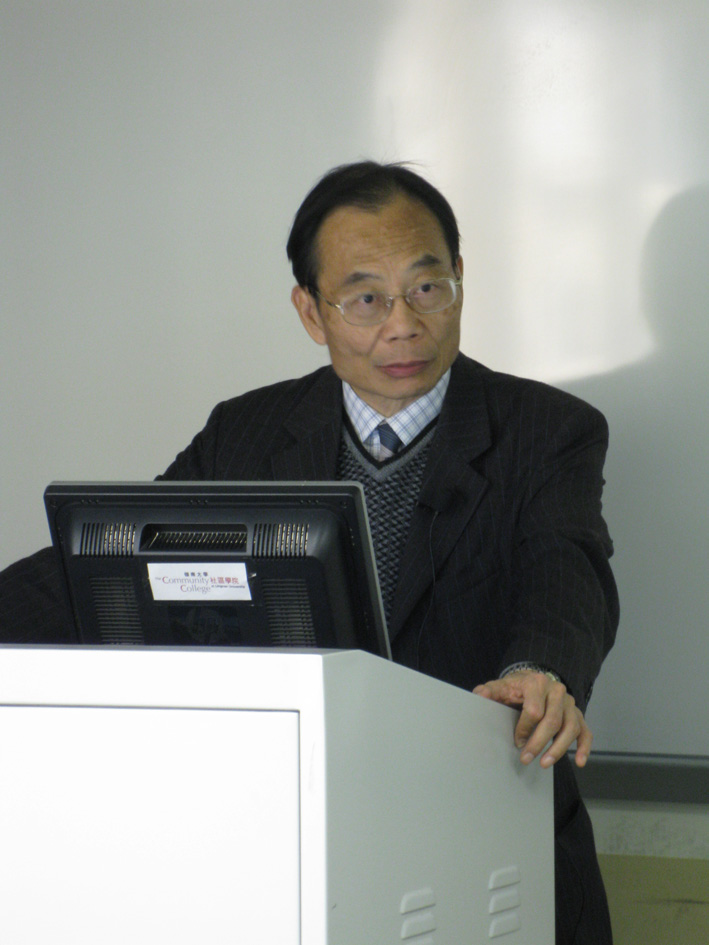 Prof Ho Lok-sang, Director of the Centre for Public Policy Studies, presents the survey results.