By Date:
Awards and people
Hilary Chung (BBA Year 3) has been presented with an "Outstanding Service Award for Tertiary Students 2010-2011" in recognition of her service to the community. Organised by the Hong Kong Student Services Association and the Hong Kong Outstanding Tertiary Students' Services Association, the award aims at motivating students to develop their leadership skills and a commitment to serving the community.
Hilary has been engaging extensively in different kinds of voluntary services since a young age. She has organised a wide range of volunteer activities, such as elderly home visits, underprivileged families counseling and youth development programmes. This year, Hilary was selected as one of the eight representatives from Hong Kong to attend the "World Volunteer Conference" in Singapore which had brought her fruitful experience. She believes that her passion and commitment in helping those in need could inspire and motivate others to make bigger contribution to the society.
Only 21 students from among over 150 applicants from nine local tertiary institutions were selected for the award. All the winners have a good track record in volunteer work, extra-curricular activities, academic achievements and leadership.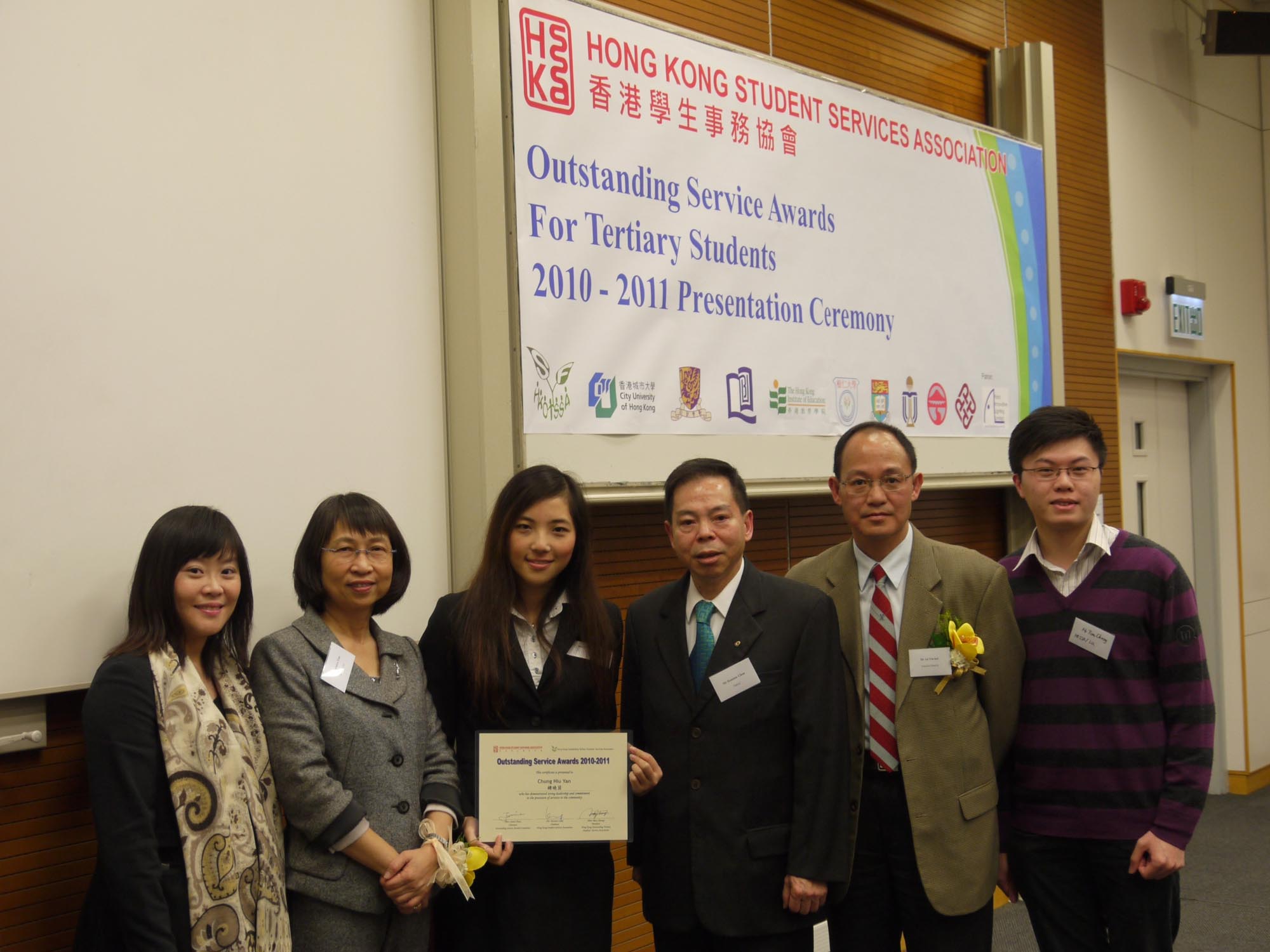 Hilary Chung (3rd left) is delighted with the award.