By Date:
Campus news
Lingnan students talked about their experiences on a trip to Yunnan's historical war sites at a sharing session organised by the University's Office of Service-Learning (OSL) on 5 March 2011.
Around 20 students led by Chief Superintendent Choy Kin-cheung, Tuen Mun District Commander of the Hong Kong Police Force and President of the Chinese Patriot Elites Charity Foundation, went to Yunnan on 1 January for a week to explore the history of China's resistance war against Japan in the Yunnan-Burma region. Participants visited war museums, former battlefields, memorial parks, villages and schools and met with war veterans.
The Yunnan trip was an activity under the "Wofoo Leadership Network Series / Seed Leadership Program ─ Service-Learning Stars of Lingnan", organised by Lingnan University's OSL and Student Services Centre in collaboration with Wofoo Social Enterprises. It aims at enhancing students' leadership skills, sense of social responsibility and national sentiments.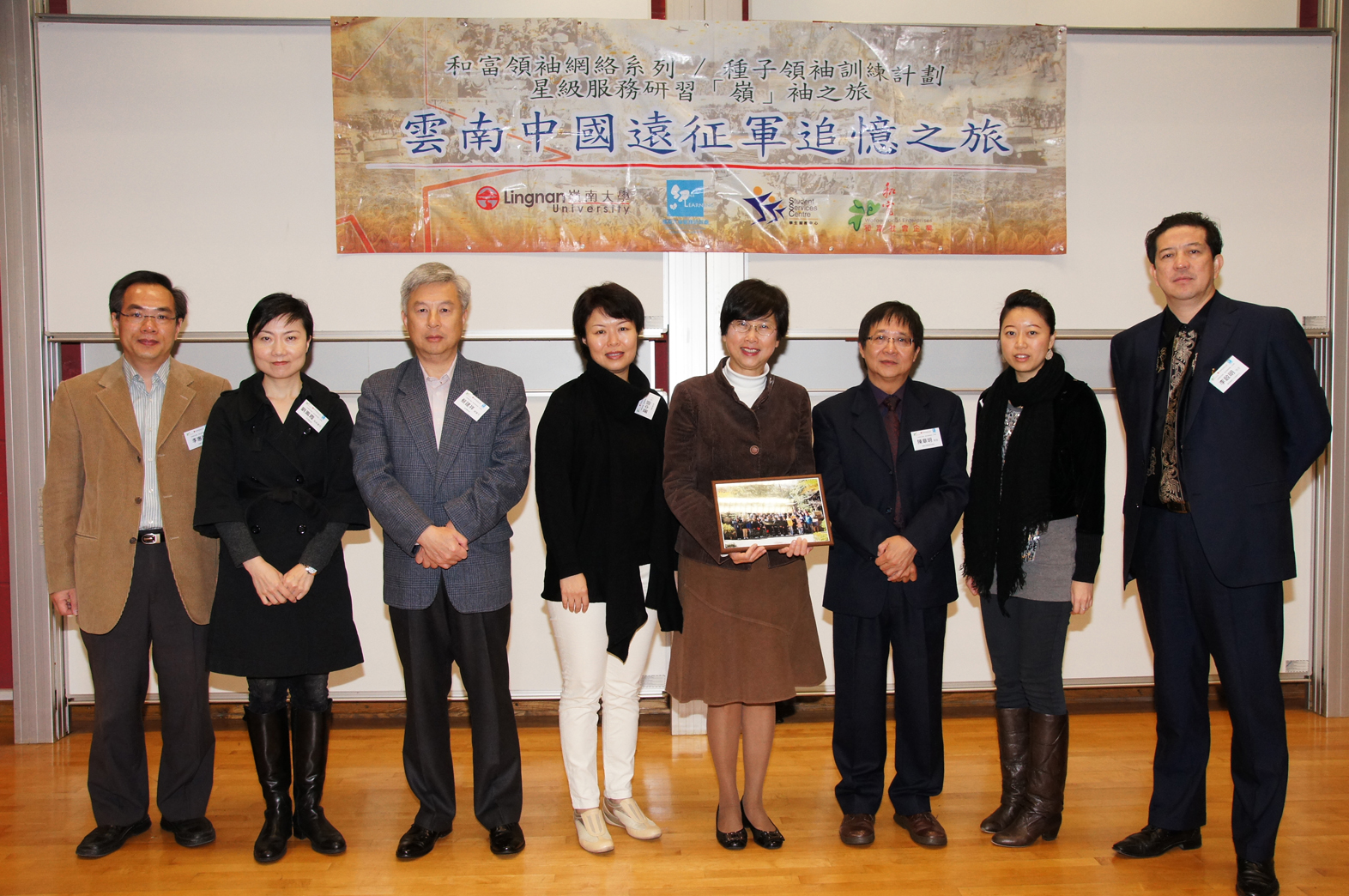 Chief Superintendent Choy Kin-cheung (3rd left), Wofoo Leaders' Network Steering Committee
Deputy Supervisor Ms Grace Yen (4th left), Tuen Mun District Social Welfare Officer Ms Leung Kwai-ling (4th right),
OSL Director Prof Alfred Chan (3rd right) and other guests take a group photo before the sharing session.