By Date:
Awards and people
A total of 47 colleagues have received Long Service Awards for their contributions to the University. The number of award recipients and their years of service (as at 1 January 2012) are as follows:
15 years – 26 colleagues
20 years – 12 colleagues
25 years – 5 colleagues
30 years – 4 colleagues
The award presentation ceremony was held at the staff party on 16 December. Once again, congratulations to all the recipients and "thank you" for your loyal service and dedication.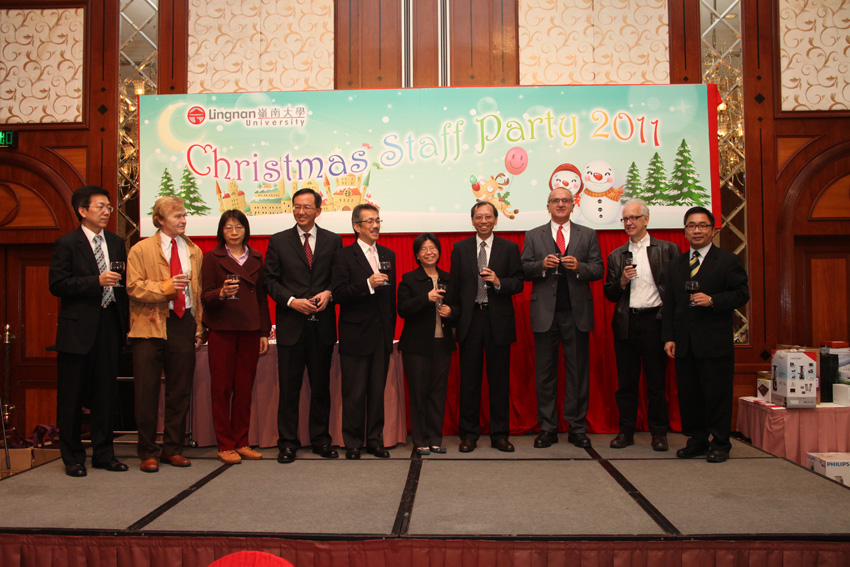 President Chan Yuk-Shee leads a toast with senior management staff at the party.