By Date:
Campus news
About 300 academics, educators, secondary school principals and teachers attended a symposium on the 334 Curriculum entitled "Advancing Teaching and Learning: Evidence, Outcomes and E-learning" hosted by Lingnan University on 4 March 2011.
The one-day symposium allowed participants to share and acquire information in relation to the preparation for the new 334 academic reform. It was also a platform to showcase how the enhancement of systems (e.g. student administrative system such as Banner), facilities, procedures and business processes could contribute to the advancement of teaching and learning. Mr Michael Stone, Secretary-General of the University Grants Committee and President Prof Chan Yuk-Shee officiated at the opening ceremony. Two renowned scholars from Australia were invited to give keynote speeches. They were Prof Ron Oliver, Pro-Vice-Chancellor (Teaching and Learning), Edith Cowan University and Prof Geoffrey Crisp, Director, Centre for Learning and Professional Development, The University of Adelaide. Parallel discussion sessions were held on four topics: Student Advising, E-learning and Student Success, Application of an On-line Diagnostic English Language Test and Learning Support Facilities.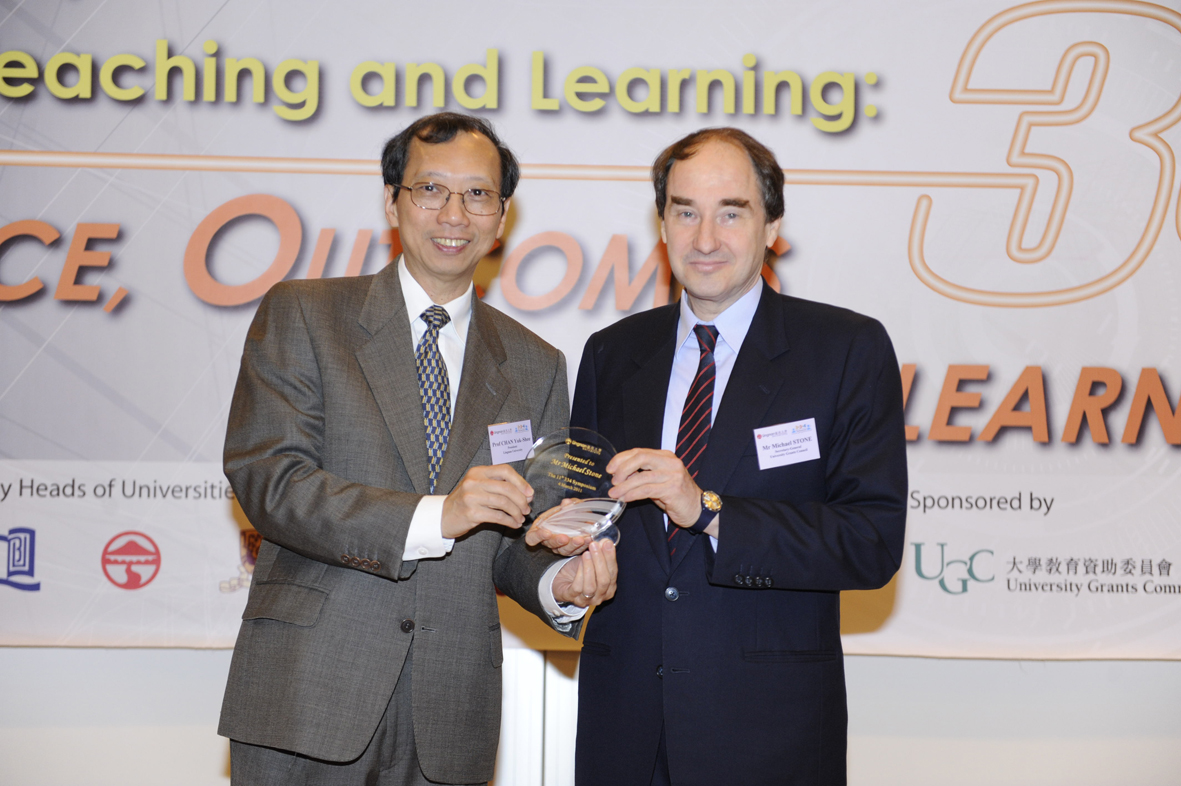 Mr Michael Stone (right), Secretary-General of the University Grants Committee and
Prof Chan Yuk-Shee, President of Lingnan University.