By Date:
Alumni Activities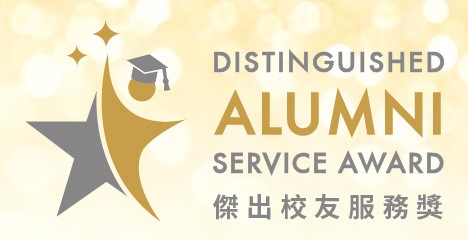 22 November, 2018
嶺南大學自1967年在香港復校,從當年只有一百名學生的專上學院,演變成為亞洲十大頂尖博雅學院之一,並孕育了逾26,000名畢業生。嶺南大學秉持「作育英才,服務社會」為校訓,一直致力提供優秀的博雅教育,培育一代又一代的學生,竭誠為社會服務。
為嶺南大學金禧誌慶,第一屆「傑出校友服務獎」特於2018年設立,以表揚及嘉許優秀校友對大學及社會作出卓越的貢獻及服務,讓校友們以身為嶺南大學的一份子而自豪。
「傑出校友服務獎」現已接受提名,請踴躍參與!

10 September, 2018

Dear alumni,
Conference on the Future Development of Insurance Industry in Hong Kong
You are cordially invited to join the Conference on the Future Development of Insurance Industry in Hong Kong co-organised by Lingnan University and AR Charitable Foundation to be held on Monday, 10th September 2018.
The Conference is one of the major events celebrating the 50th Anniversary of Lingnan University's re-establishment in Hong Kong, and a pioneering academic-industry collaborative initiative. We are honoured to have The Hon Paul Chan Mo-po, GBM, GBS, MH, JP, Financial Secretary, The Government of the Hong Kong Special Administrative Region as our Guest of Honour and keynote speaker.
The Conference will also feature two panel discussions moderated by The Hon Bernard Charnwut Chan, GBS, JP, Convenor of the Executive Council of Hong Kong Special Administrative Region and another keynote speech by Mr Rex Auyeung Pak-kuen, JP, a veteran leader of the insurance industry and Chairman of the Council of Lingnan University.
Leading industry leaders and academics will talk about practical issues, opportunities and challenges, and supply of talents related to the development of the insurance industry, as well as their insights into industry effort and government support that are necessary for enhancing the competitiveness of the industry. Government officials and senior officers of regulatory and statutory bodies will respond to the ideas raised.
Details of the Conference are as follows:
| | | |
| --- | --- | --- |
| Date | : | 10th September 2018 (Monday) |
| Time | : | 2:30pm to 5:40pm |
| Venue | : | Meeting Room N101, Hong Kong Convention and Exhibition Centre (Phase 2) |
| Language | : | All sessions will be conducted in English |
Admission to the Conference is free. Please click here to visit the official website of the Conference for online registration and additional details including the programme rundown and list of speakers. Registration is on a first-come-first-served basis as seats are limited. You are encouraged to register early to secure your seat.
Please feel free to contact us by email at insurance-conf@LN.edu.hk or by phone at (852) 2616 8976 should you have any enquiries.
Best regards,
Leonard K Cheng

President of Lingnan University

Mason Wu Shang-tun

Director of AR Charitable Foundation
Co-organisers:

Supporting organisations: